Services
FreezPen Cryotherapy
The FreezPen is the most efficient and precise cryotherapy device for skin lesions; it allows you to erase dark spots and skin tags, in just seconds. It is a pain-free treatment, with no anesthesia, no post-care and minimal collateral damage to healthy tissue.
The FreezPen is a medical grade device and is licensed by Health Canada.
The FreezPen utilizes Nitrous Oxide, which delivers a temperature of -127°F/-89°C.
The FreezPen's precision design allows minimal collateral damage to healthy tissue when treating different sized lesions, due to the accuracy of the 3 different sized micro-applicator tips.
Practical, fast and easy to use.
No anesthesia & no post-op care required.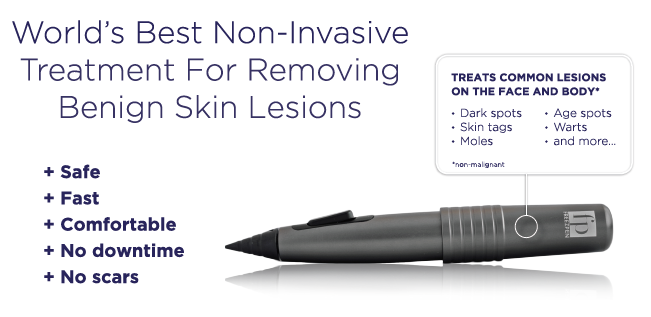 Frequently Asked Questions
What is Cryotherapy?
Cryotherapy is the gold standard for removal of skin lesions in dermatology and aesthetic practices. It's also the controlled destruction of unwanted tissue through the application of extreme cold.
Why FreezPen?
Its the stress-free option that allows for a smooth and fast treatment of common benign skin lesion. 
Results:
A few days after the treatment, a blister may form over treated area. The old lesion will turn into a scab, and the granulation and formation of new skin will begin. 1-3 weeks after the treatment, some redness may remain for a little bit, but the old lesion will have fallen off. The skin will continue to heal, and return to its original colour.
Address
9015 120 St Unit #6 Delta, BC V4C 6R7